About Our Company
Since 2003, Rivertown Landscapes has been creating award winning landscape designs for our clients in West Michigan. As a professional design build firm, we take a thoughtful, well crafted approach to installing your landscape. With the added benefit of having a landscape architect on staff, your custom landscape will become an exceptional living space. Gardens are treated as an essential component, complementing the home, rather than being a separate entity.
At Rivertown Landscapes, our design philosophy is simple; it all starts with your wants and desires. Beyond looks alone, your landscape should be designed to fit your unique personality and lifestyle. Our collaborative approach to landscape design truly sets us apart from others and leads to genuinely unique designs for living.
As we like to say, "Extraordinary Design is in our Nature".
Mike, Thank you for an EXCELLENT job!
– Darryl & Sarah E.
Mike, I just wanted to drop you a note to tell you how happy I am with the stone wall you put up by the lake. The workers worked very neat and cleanup up very good after the job. Thanks!
– Ross B.
Gorgeous work from all of you!! Thank you again.
– Mary & Tony R.
Thanks Mike, Everything looks so nice and everyday something new flowers. We are very pleased.
– Pam M.
Thank you so much for our beautiful new blue stone patio! We have really enjoyed it already and will do so for years. Your design, plantings, and crew were all amazing, fast, and efficient. Everyone was friendly, knowledgeable, and professional.
– Grand Rapids, MI

Professional Organizations
Certified Green Industry Professional (CGIP)
Michigan Certified Natural Shoreline Professional (MCNSP)
Member – Michigan Nursery & Landscape Association (MNLA)
Member – Home & Builders Association Greater Grand Rapids (HBAGGR, Prior Board Member)
Member – Association of Grand Rapids Landscape Professionals (Prior Board Member)
Registered Landscape Architect (State of Michigan and State of Wisconsin)
Council of Landscape Architectural Registration Boards (CLARB) Certified
Professional Organizations
Certified Green Industry Professional (CGIP)
Michigan Certified Natural Shoreline Professional (MCNSP)
Member – Michigan Nursery & Landscape Association (MNLA)
Member – Home & Builders Association Greater Grand Rapids (HBAGGR, Prior Board Member)
Member – Association of Grand Rapids Landscape Professionals (Prior Board Member)
Registered Landscape Architect (State of Michigan and State of Wisconsin)
Council of Landscape Architectural Registration Boards (CLARB) Certified
Extraordinary Design Is In Our Nature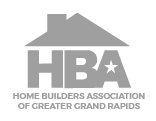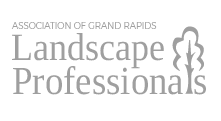 Award Winning
Winner – Association of Grand Rapids Landscape Professionals Award for Landscape Over $15,000 (2011)
Winner – Michigan Nursery and Landscape Assocation Special Feature (1989, 1993, 1994, and 1996)
Winner – Home and Building Association of Greater Grand Rapids, Best Site Harmony (1995, 1997, 2005, 2007, and 2008)
Winner – Home and Building Association of Greater Grand Rapids, People's Choice Awards (1997 and 2007)
Winner – Home and Building Association of Greater Grand Rapids, Best Curb Appeal (Spring & Fall Parade of Homes 2016)
Winner – Best of Houzz (2015, 2016, 2017)
Winner – Grand Rapids Cosmopolitan Magazine, Home of the Year (2015)